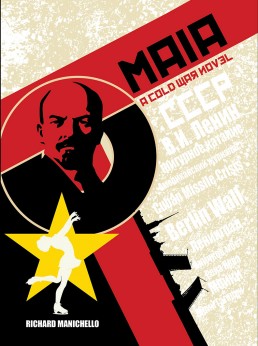 Maia
She was electrifying. She possessed astonishing charisma, charm, character, and poise. People would scream, and men withered in the heat of her unspeakable sex appeal as if she were some torrid female rock star. Eager fans threw flowers and gifts to her when she skated. They went absolutely ballistic.
Nearly two decades later, she still creates frenzy. She's an international icon now, a planetary celebrity, playing Caesars Palace in Las Vegas, and like Cher and Madonna and Sting or Celine, she needs only one name, Maia, on the world's star roster. One in the audience tonight at Caesars tells Maia's story in more detail. He knows the story of her subjugation in the Soviet Sports Gulag, her suffering and callous abuse by KGB watchdogs, and her triumphant rise to fame as a wealthy American superstar. In the time of the Cold War, he and Maia chanced to dream of a shining life in the free world together. She got the life. He was left with the dream.
In fall of 1983, Soviet fighter jets have just shot down a commercial 747 carrying 269 passengers and crew over the Sea of Japan. Everyone has perished. KAL 007 is suddenly another international incident, and the US and the USSR are at it again.
Eddie Genell, a young sportswriter for Athlete, one of the top monthly magazines in the world, flies into the tense atmosphere of Cold War brinksmanship to get a feature story on the Soviet Union's first female-singles figure skater with a shot at an Olympic medal in the Winter Games. Maia Larisa Ulyanova is a phenom. The incredibly stunning young skater has captured the hearts of three hundred million Russians and holds the Soviet Union's first chance to make Olympic history. World press attention has been riveted also by her extraordinary beauty and drop-dead sex appeal.